Correctional Emergency Response Team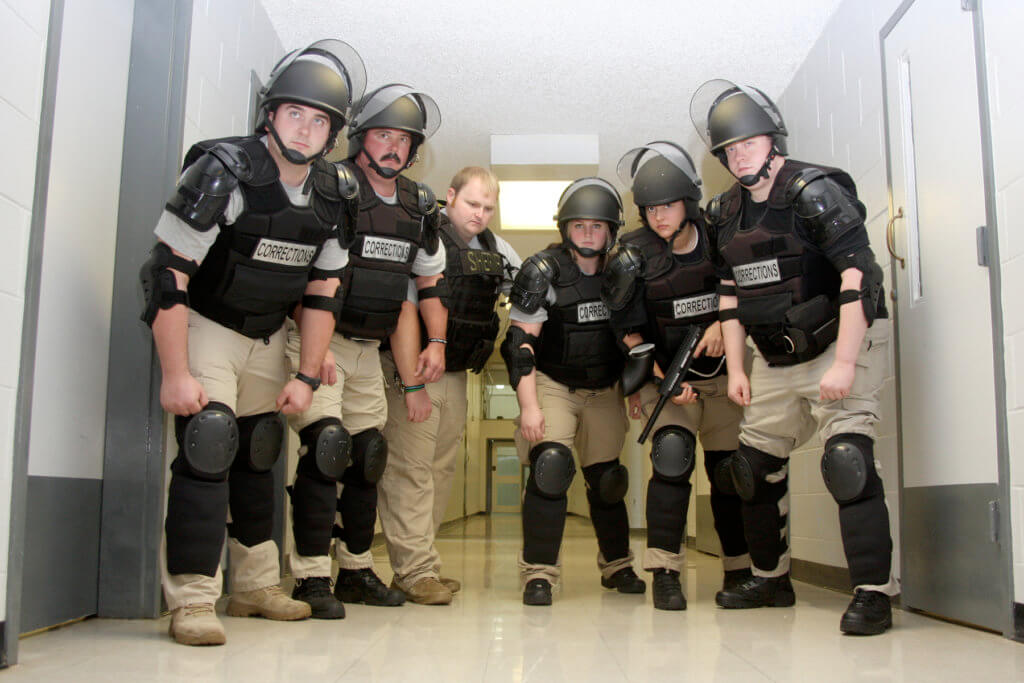 The Calhoun County Jail C.E.R.T. is comprised of corrections officers that have been hand selected for displaying superior job performance and exceptional professionalism.  The C.E.R.T. objective is to compel the subject to act in a manner of compliance. C.E.R.T. can be used for cell extractions, high-security inmate movement or transports, riots, combative inmates, mass arrest situations and other intense situations in the facility. Each member is trained extensively in use of force, situational awareness, and compliance techniques.

Calhoun County C.E.R.T. has participated in state and national training. In 2007, the Calhoun County C.E.R.T. placed 1st in the Alabama Competition in Montgomery County, Alabama.